We have supported Friends of Bowling Park to register as a charity and develop a model for sustaining and protecting a much loved and needed local resource – Bowling Park.
Opened in 1880, Bowling Park has a long and proud history as a beautiful community resource with ponds, avenues of trees, rose gardens and floral displays. However, it had sadly fallen into significant neglect due to council funding cuts and lack of investment, barely recognisable from its former glory.
Friends of Bowling Park formed to halt this neglect, protect the park's heritage and future, and render it a cleaner and safer place for its local community and wider Bradford. It was also their intention to rebuild the links between the park and Bolling Hall Museum, another valued local resource.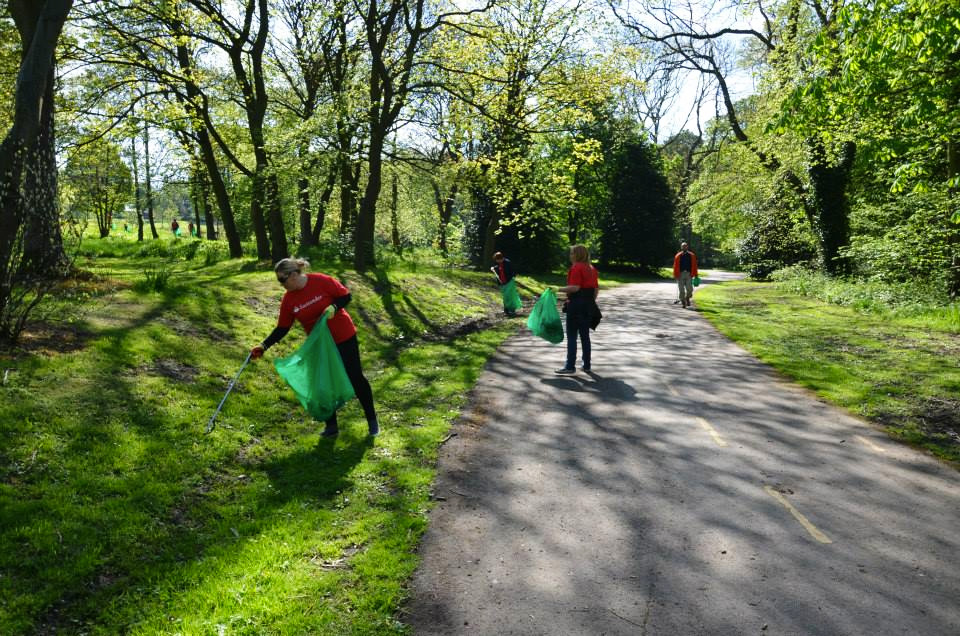 What was needed
Until 2013, FOBP was a locally constituted group, organising litter picks, managing and maintaining the hut near the golf course, from which they delivered weekend refreshment services for park users, as well as organising community events such as fairs and fun days. As a group of motivated and committed volunteers, they accomplished much. However, they really wanted to see greater investment in the park, with the improvement of play areas and sports facilities, and build relationships with other partners to make more services available within or near the park. To accomplish these goals, they needed to:
Achieve charitable status
Develop a funding strategy
Develop stronger governance and structure
Strengthen partnerships
What we achieved
Since commencing our work in 2013, the Friends have become a registered charity, a new organisational structure has been developed and key policies and procedures have been implemented. Over £50k was secured for the revamp of the play area in Bowling Park and a further £52K has been raised for ongoing services and activities.
"Working with Futurekraft has been invaluable in getting us to become an organisation fit for purpose. They have walked with us and used their extensive experience to support the growth of the organisation in a sustainable, coherent and stress-free manner. We are starting to see the benefits of these changes in our community and the future is more secure and outcomes more achievable because of this partnership."

Eunice, Trustee, Friends of Bowling Park
Partnerships with other local organisations are flourishing, including the delivery of a young leaders' project, community days in partnership with the museum, health services, and support for dog owners. A Young Leaders Project was developed in partnership with e:merge. The Friends are also involved in the redevelopment of Bowling Park Lodge to become a Community Café with soft play area, community room and office hire.
Friends of Bowling Park is now sufficiently robust as an organisation that we will be able to approach the Heritage Lottery Fund for future investment in the park.